Villa le Voile is a love letter to Vietnam, embracing its vibrant history whilst offering a glimpse into its future as an exciting international destination. Its name takes inspiration from the word voile, French for "veil," in symbolism of the extensive yet rewarding journey of restoration and the layers of history that had been unveiled in the process.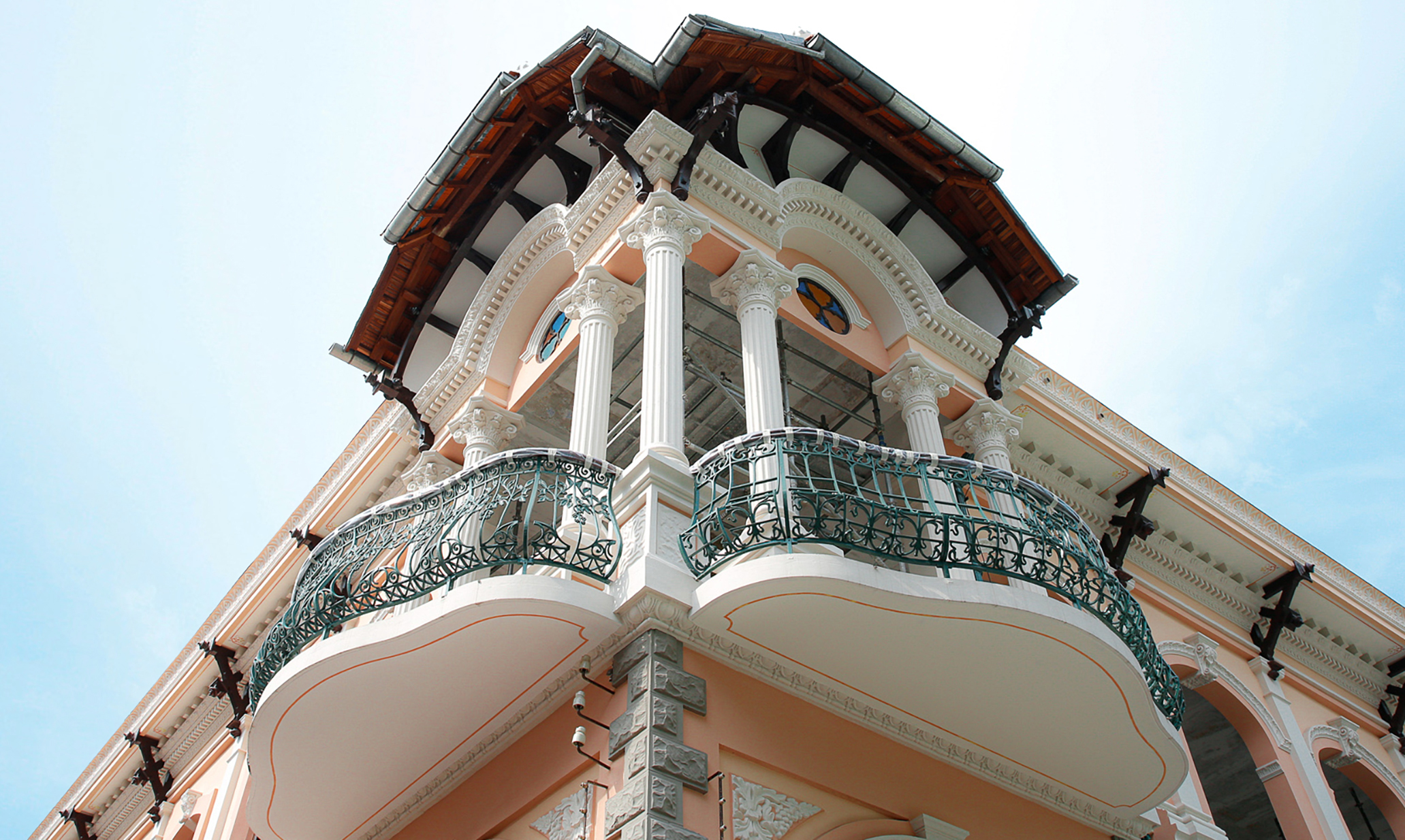 Facing Vo Van Tan Street, previously Rue Testard, the two-storey heritage building is located in a historic district that was once a preferred area of residence for Saigon's elite. Villa le Voile is one of 52 Category One heritage buildings in Saigon, an architectural masterpiece that blends indigenous Vietnamese, Chinese, and French architectural influences and represents a piece of Saigon's colorful history.
Slated to open its doors to the public in early 2023, one of Saigon's last remaining heritage properties will be reborn as Vietnam's premier lifestyle destination. Villa le Voile will present the finest authentic expressions in dining, culture and lifestyle in the heart of the burgeoning Asian city of Saigon.
A place for inspiration, community, and cultural exploration, Villa le Voile will serve as a venue for exchange and understanding of Vietnam through pop-up exhibitions, workshops, and other programs to take place year-round.
Hosted by Villa le Voile, the Salon le Voile discussion series was created as a platform for discourse on contemporary Vietnamese culture, from heritage and design to cuisine and craftsmanship. The first of the series held online offered a first glimpse into the villa's journey of restoration.
Moderated by Alexandra A. Seno (Managing Partner, AXS Partners), Salon le Voile: 'Heritage Appreciation in Contemporary Saigon' features Hannah Nguyen (Villa Manager, Villa le Voile); Alison Collier (Project Manager, Stonewest); Matthew Reuter (Director, Stonewest); Emanuele Amodei (President, Palazzo Spinelli); and Giacomo Dini (Cultural Heritage Restorer, Palazzo Spinelli).
Watch 'Heritage Appreciation in Contemporary Saigon,' the first of the Salon le Voile series, now on YouTube: https://youtu.be/OzA8Ydd25u8