Built between 1927 and 1930, the villa bore witness to Saigon's embattled and transformative history, enduring periods and events such as the French colonial reign, the First Indochina War, and the Vietnam War. The villa stands on two plots of land merged by its first owner, Nguyễn Văn Nhiều, also known as "The Gambler" – a wealthy landowner who was a frequent guest in Saigon's elite gambling circles.
The larger of the two plots, purchased for 8,000 French Indochinese piastre in 1922, belonged to Saverikannu Prouchandy, a scion of an affluent family in the French-colonized Pondicherry. Prouchandy had returned to Saigon at the age of 30 and quickly became among the biggest landowners in the Tamil community – earning himself the reputation of being "the owner of hundreds of houses". The other plot of land was purchased in 1924 from the Bangarayen-Doré family, whose patriarch had been a colonial official.
Nguyễn Văn Nhiều left the villa as a legacy to his six children, from whom another wealthy Vietnamese, Trần Thị Nên, acquired the property in 1950. Rumor has it Ms. Nên grew enamored with the villa from merely looking at its main façade from street view and purchased the property without ever having stepped foot inside.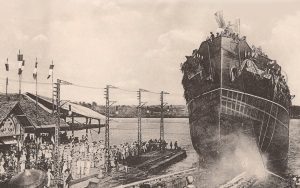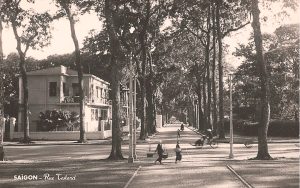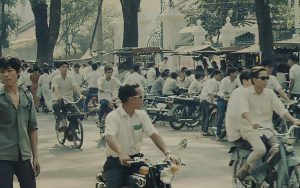 From then, Ms. Nên and her family were the owners of Villa Vo Van Tan for about 75 years, until the villa was sold in 2015 to Minerva Corporation. Before her passing in 1995, the matriarch had left one request for her heirs: should they wish to sell the property in the future, they must find an owner who would preserve and treasure the villa. While many buyers came knocking, her family dutifully followed Ms. Nên's dying wish.
Over the course of nearly a century, the villa lived many lives – mostly as a family residence passed through generations, but also as headquarters of the French Far East Air Force command amid the Indochina War in the mid-1940s.
From the mid-1950s through 1976, the villa witnessed the flourishing of Saigon's educational system and housed a number of prestigious private institutions and English-language schools, including Au Lac and Quoc Tuan private schools, both of which served kindergarten through high school; and Tan Van Private High School.
A number of notable cultural figures in Saigon once taught at the villa's schools, including martial arts master Trần Huy Phong (1938-1997), prominent journalist Nguyễn Ngọc Linh (1930-2017), poet Tạ Ký (1928-2014), and National Literature Prize-winning writer Nhật Tiến (1936-2020).